Copyright ® Grupo Famsa 2014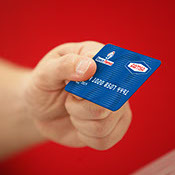 Founded in the decade of the 1970s, in Monterrey, Nuevo León, Grupo Famsa has consolidated its position as a publicly-traded company with a solid presence in the retail sector, focusing its efforts on satisfying families' diverse consumption, financing and savings needs.
Throughout its 44-year history, Grupo Famsa has developed an outstanding portfolio of complementary businesses based on consumer credit and savings. Famsa Mexico, Banco Famsa and Famsa USA, its three business units, provide a comprehensive value offer aimed at enhancing the quality of life of a market segment that demands personalized service and credit options that are not provided by the traditional banking sector.
The synergies between Grupo Famsa's three business units drive the company's performance. Banco Famsa's expanding portfolio of financial products and services enriches and complements the services of Famsa Mexico's stores. Meanwhile, Famsa USA serves the Hispanic segment in the United States, replicating the Famsa Mexico business model in two of the states with the greatest concentration of Hispanics: Texas and Illinois.
At yearend 2014, Grupo Famsa operated an extensive network of 370 stores with 401 bank branches and 102 banking branches in 30 Mexican states, and 25 stores in the United States.
The collective potential and robustness of Grupo Famsa's business platform drive growth and generate sustained value for the stockholders.
To consolidate our position as a leading company in the marketing of durable goods, products for personal use and specialized financial services in Mexico and the target Hispanic market of the United States.
• To be the best option for our customers, giving them access to durable goods, products for personal use and financial services according to their needs.
• To assure that our stockholders receive expected yields.
• To provide our human capital with the opportunity to develop professionally in their work for their own benefit and that of their families.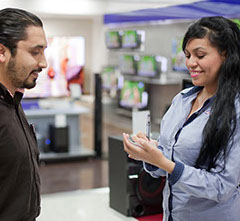 The values that distinguish us in the market and are an integral part of our company's activities are: simplicity, business sense, commitment, a customer focus, quality and trust.